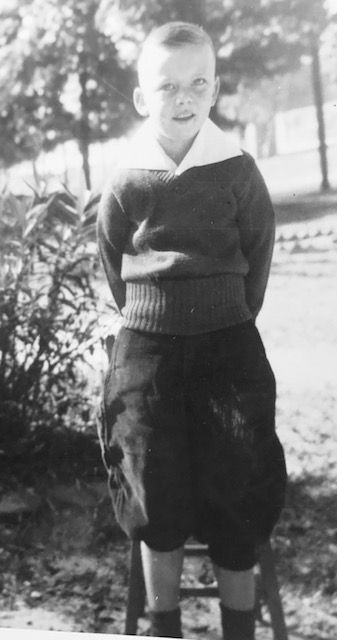 Noted sculptor's work 'deeply' influenced by Orangeburg roots
April 20, 2017
CHRISTOPHER HUFF T&D Staff Writer
ATLANTA -- Tom Player always knew he was an artist.
Even when he was a youngster growing up in Orangeburg, even after a 40-year career as an attorney, he knew what his true calling was.
"You're always an artist," he said. "You don't just wake up one day, I don't think, and say 'You know what? I think I'll be an artist.'"
"I think you have the ability. I had some ability. You have to work at it, of course, but I had the ability to draw and to paint," Player said. "On a scale of accomplishment, my drawing's pretty good, my painting is fair and my sculpture is better than both of those."
These days, he is a sculptor who works with varied media, including stone, iron, acrylics and bronze. But he said that now, he has sort of settled in on reliefs. He was recently honored by the Institute of Classical Architecture and Art with its Phillip Shutze Award for Artisanship/Craftsmanship for his work in bronze relief.
But with examples of his work in different artistic media and subjects, he said, "You can't pigeonhole what I've done. You know, a lot of animals and birds and so forth, and portraits. I've done a good number of those."
He said he was born to parents Adden and Geraldine Player in a house near the old hospital on Boulevard Street. He attended the Ellis Avenue school as a child, then went on to Orangeburg High School.
"I did everything everybody else did. I was in the band and played football and really enjoyed it," he said.
"I was really an artist back then," he said. "I had a little palette and my mother found an art teacher that was above the drug store on Russell Street, and I used to ride my bike down there. I guess I was about 12.
"And she was a great teacher. I took lessons from her for a while and began doing sketches and watercolors and later oils."
From 1957 to 1958 when he was a high school junior, Player drew political cartoons for The Times and Democrat.
"That was so cool," he said, adding that he got guidance from the news staff on what to draw.
"I would do these cartoons and, you know, they'd publish them," he said. "I was astounded they would do that."
After graduation, Player attended Furman College on a football scholarship, playing guard.
"Back then, a guy my size could do that. Now, I don't think so," he said. He pursued a double major in English and history.
"At Furman, I minored in art," he said. "I enjoyed that."
Player then went on to law school at the University of Virginia.
"I look back on my law school career (and) I was an artist then," he said. "I did some illustrations for the yearbook and so forth."
After law school, he went into the Army, working in intelligence.
"I was a photo interpretation guy," Player said. "And I originally was scheduled to go to Vietnam and got my orders changed and went to Korea instead."
After his stint in the military, he came back to the States and began to practice law in Atlanta.
He spent a large part of his life drawing and painting, but later decided to try sculpture.
"When I practiced law about, I guess, 30 years ago, I got interested in stone sculpting, and I took some courses at the Atlanta Art Institute and I enjoyed them," he said. "And I kept at it."
Also in Atlanta, he studied with Martin Dawe at CherryLion Studio.
"During the time I was in my retirement years, I decided I would go to Florence, Italy, to determine just how good I was with some real good teaching," he said. "I was still with the law firm, working about half time."
In his first summer in Italy, he studied under Robert Bodem, director of sculpture at the Florence Academy of Art. The two became friends.
"He was very, very kind to me," Player said. "And the instruction was excellent. And also, you get the chance to really immerse yourself in art because as you know, Florence is the center of the Renaissance for art."
When he went back for his second summer, he rented a studio from Bodem. While there, he created a father-daughter sculpture and got it cast in bronze, he said.
"And it's up at Furman University now, right by the library," Player said.
He has five commissions from Grace Episcopal Cathedral in Charleston, where his Stations of the Resurrection are displayed.
He has worked with well-known sculptors Kathleen Friedenberg, Carter Jones, John Sisko, Sandy Scott, Eugene Daub, Janice Mauro, Alicia Ponzio and Sergey Eylanbekov.
An elected Fellow in the Hambidge Artist Residency Program, Player won the Kathryn Thayer Hobson Memorial Award in 2013 and the Leila Gardin Sawyer Memorial Award in 2015, given by the American Artists Professional League at the Salmagundi Club. He is a member of the Portrait Society of America, American Medallic Sculpture Association, and an associate member of the National Sculpture Society, where his works have been shown.
But despite worldly honors and acclaim, Player said his Orangeburg roots have deeply influenced his work.
"Growing in Orangeburg, it was both a freedom and it was a very turbulent time. The Orangeburg Massacre happened later, but the seeds for that were there. But the boycott of the Orangeburg merchants ... , I remember that pretty well," he said.
"All of that, I think, prepared me for some of the images that I have sculpted, some of the nuances and dynamics of the sculpture."
Although he now splits his time between Atlanta and Highlands, North Carolina, Player still has ties to South Carolina. He and his wife bought a house on Sullivan's Island about 35 years ago.
For the online article click here.