Warmest Greetings, December 2018
MERRY CHRISTMAS
To my friends, old and new, I send a heartfelt Christmas greeting. This year, I have been blessed to create two reminders of the Christian faith. Both are crosses and both will serve in Grace Cathedral Church in Charleston.
PROCESSIONAL CROSS
Dean of the Cathedral, Michael Wright, with processional cross at the entrance to Grace Cathedral.
The shield of Grace Church, shown above, incorporates images central to its history and worship. The anchor, depicting dedication to its maritime ministry; the dove, symbolizing peace; the ram's horn or shofar, symbolizing a call to worship; and the palmetto tree, the emblem of South Carolina.
The bronze processional cross shown in Sandra's garden carries the shield in the center and its decorative makeup is the bronze primrose. The background patina has a hint of blue, signifying Grace's ministry in the port city.
CELTIC CROSS
On February 10, 2019, this rather large bronze cross (3'x5') will be dedicated at Grace Church and will form part of the new St. Andrews Chapel within the sanctuary. The form of the Celtic cross has origins in Christianity with elements from ancient times. For example, the circle represents the sun, or perhaps the halo of Christ, or perhaps the symbol of eternity. The four symbols descending the cross represent the four Evangelists and are taken from the Book of Revelation. In descending order, Matthew is a winged angel; Mark is a winged lion; Luke is a winged ox and John is an eagle.
The clay version of the Celtic Cross being constructed in my small studio. It is now at the foundry for casting in bronze.
I hope you can come for the dedication. That Sunday, February 10th, is also a celebration of the Kirkin' O' the Tartans featuring the sounds of the Citadel Regimental Pipe Band. Until then, Merry Christmas!
Below. Top left, Processional Cross with Dean of the Cathedral, Michael Wright; Top right, Shield of Grace Cathedral; Bottom left, Processional Cross in Sandra's Garden; Bottom right, Celtic Cross in clay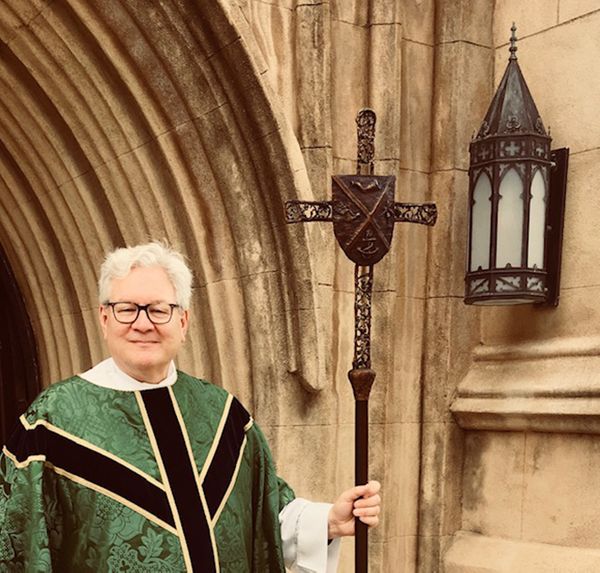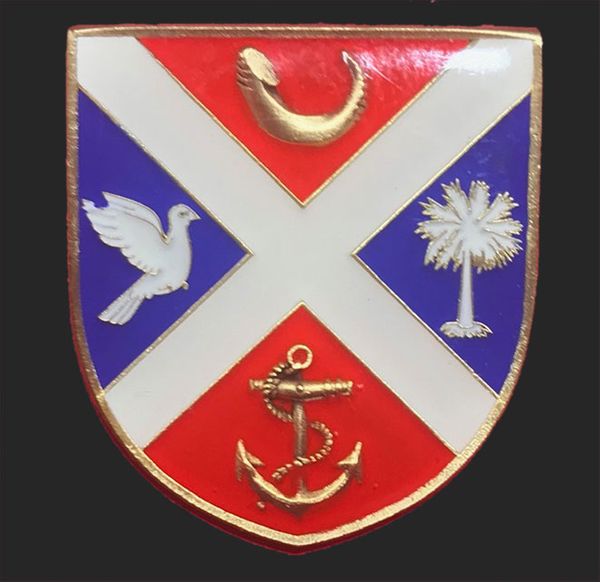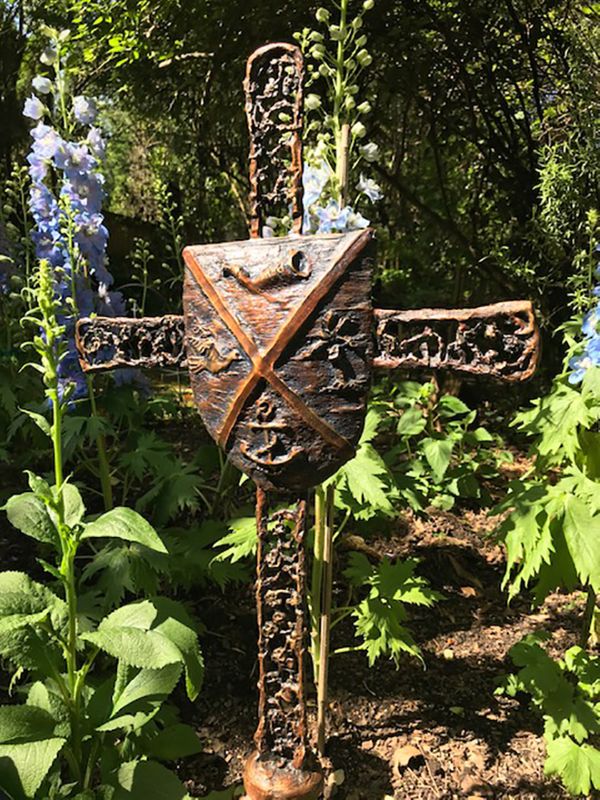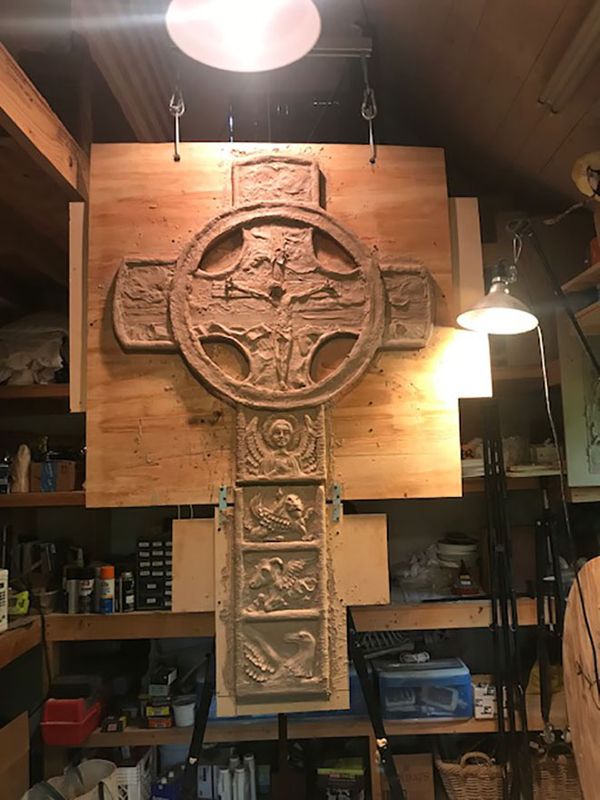 Processional and Celtic Cross