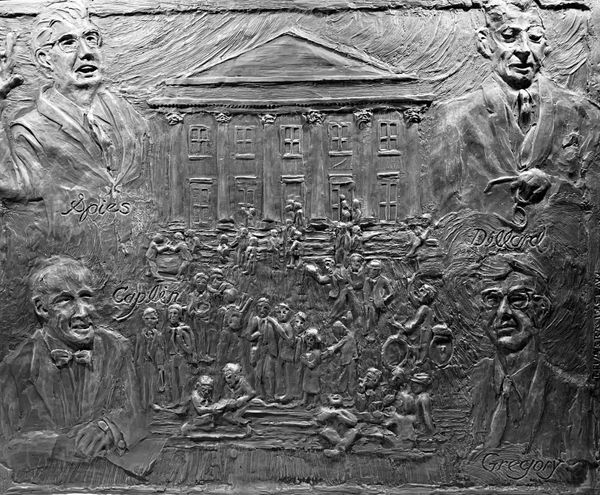 UVA Class of 1965 Relief Sculpture, "Frozen in Time"
The images I shaped in clay, then cast in bronze, for the Law School Gift from the Class of 1965 were frozen in time then and are frozen in time now. The 48" x 40" bronze relief which was to be shared with all at the Class Reunion on Saturday, May 9th, is quarantined with us all.
The concept of the art is to bring to life the camaraderie surrounding the old Law School at Clark Hall. Nothing does that better than a warm Fall day during our First Year, 1962. Further, the memory of our Class was embodied in four of its iconic professors: Spies, Dillard, Gregory and Caplin.
For a more detailed description to include images, click on the pdf provided.